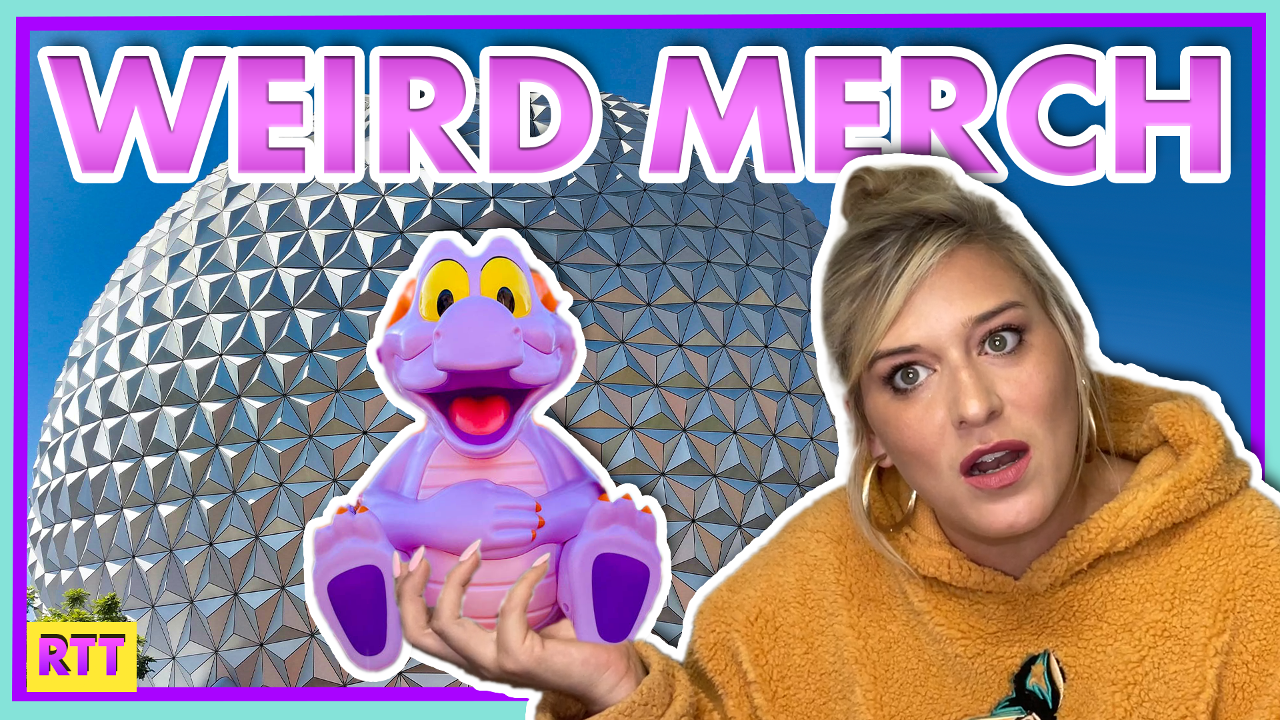 AllEars TV: Weirdest Thing I've Ever Bought at a Theme Park
Wow, those new Minnie ears are…interesting. What is this new plush supposed to be? Mickey ? Hmmm okay. It's quite a statuette! Suppose that's what you call art! It was the good old days when expensive but weird and fairly readily available merchandise (I mean we stood in long queues for a new delivery) was something Disney parks fans joked about among us, but it was not a big deal. On January 4, 2022, that all changed with the release of the now-legendary Figment Popcorn Bucket in Walt Disney World's EPCOT.
Footage of the line stretching out to the front of the park made national headlines, with reports that people were waiting over 6 hours to buy this cute little purple plastic shell filled with popcorn rainbow and reselling it on the Internet for hundreds of dollars. The world now knows how passionate Disney Parks fans are about merchandising, so we have to ask, for science, what's the WEIRDEST thing I've ever bought at a theme park?
Click below as the RTT team takes a look at Disney's weirdest merchandise!