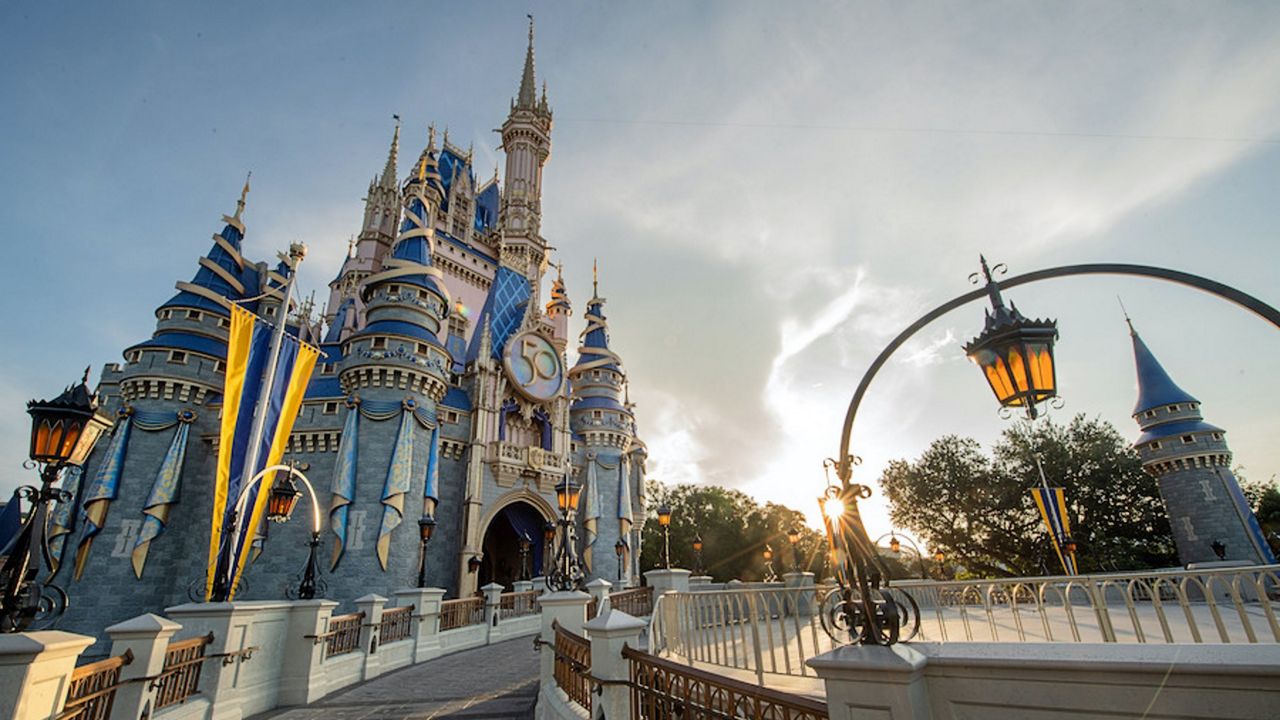 Disney CEO talks about impact of COVID-19 on theme parks
ORLANDO, Florida – Disney CEO Bob Chapek said the Delta variant of COVID-19 caused a brief drop in attendance at its U.S. parks, but the company continues to see encouraging signs of a recovery.
---
What would you like to know
Bob Chapek, CEO of The Walt Disney Company, discussed the impact COVID-19 has had on parks
The comments came at the Goldman Sachs Communacopia conference
Chapek said the company used the time the parks were closed to "redesign" the customer experience, implementing changes
---
"We saw a bit of an impact in terms of slowing the number of our guests coming to our parks, but then Labor Day came along and all of a sudden things started to pick up pretty well," he said. Chapek said Tuesday at an investor conference.
Chapek appeared virtually as part of the Goldman Sachs Communacopia conference.
He also explained how the company used the park closures last year to "redesign the customer experience" and implement a number of changes to the park's operations. One of those changes is the park pass reservation system, which Chapek called the "backbone" of the strategy.
"It gives us the ability to not really lead people in real time, to make sure we have the right number of guests in the park and to control demand in a way that we frankly never have been able to do. ", did he declare. noted.
Disney is also preparing to launch its new Disney Genie service this year. The free service includes planning tools that help visitors navigate their day in the parks. There will also be a new paid service, Disney Genie +, which will allow visitors to use Lightning Lanes to bypass the usual queues.
Chapek said the Genie service will improve the customer experience.
"Things like Genie, either the free part of Genie, or the complementary part of Genie, that will improve everyone's visit to our parks and ensure they minimize wait times and maximize fun," he said. -he declares.
The company has also implemented a number of health and safety measures in its parks when they reopen. Although many of those measures have been lifted, Disney has reinstated the mandate of indoor masks in its parks.
Chapek previously served as president of Disney Parks & Resorts before becoming CEO of the company in early 2020, just before the pandemic hit.