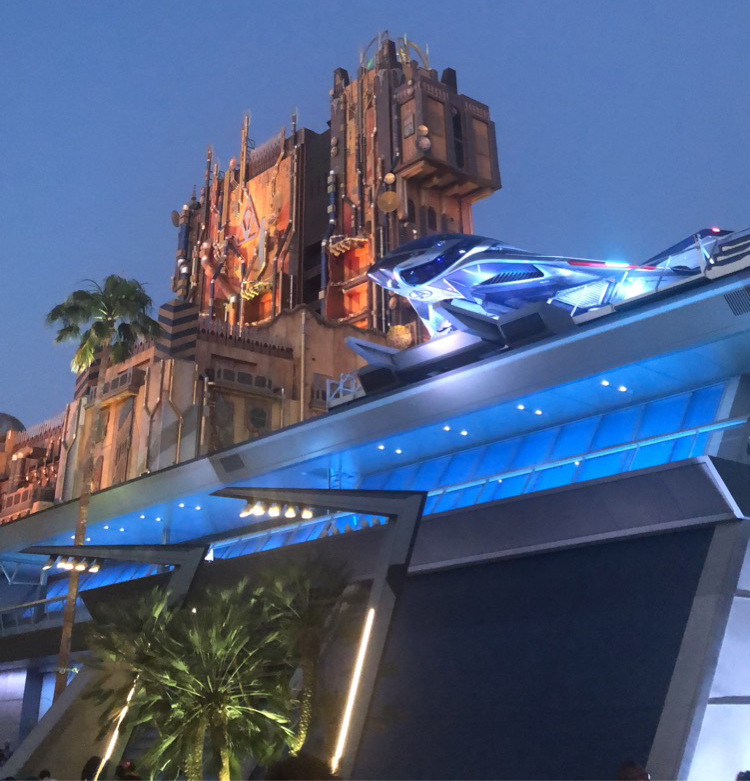 Disney Genie Plus: saving time at theme parks
Disney theme park fans have lit up social media mocking Disney's new pay-to-skip service, Genie+, but the service is an effective way to save time at theme parks.
Genie+ debuted on December 8, 2021 as a new paid service from Disney that promises to cut wait times for rides. The service says it can reduce an hour of waiting to 20-25 minutes. The controversy comes with the service price of $20 per person per day, and that doesn't include Disneyland's three main attractions, Radiator Springs Races, WEB Slingers, and Rise of the Resistance. Access to the fastpass queue for these attractions requires a separate purchase ranging from $7 to $20.
The service replaces Disney's maxpass system, a similar system launched in January 2017 with the aim of helping guests reduce wait times. Just like maxpass, you can purchase and make reservations for Genie+ through the Disneyland app.
Here's how it works. After purchasing Genie+ for the day, customers can make reservations for all 19 included attractions. Theme park goers open the app and click on the tips board where all return times are displayed for each attraction and as the day progresses return times arrive later in the day. Customers can have one active reservation at a time or wait two hours after making their first reservation to add a second.
If a ride breaks down during the day and you had a reservation, your reservation converts to a multi-experience pass. A multi-experience pass allows customers to join any fastpass line at any time, with the exception of Radiator Springs, WEB Slingers, and Rise of the Resistance races. Once your tickets have been scanned, you can start making reservations at other desired attractions.
Disney's Genie+ is worth the purchase because a few taps on the app will save you hours online. The best part of Genie+ is that once you use a reservation for one ride, you can make a new reservation for another attraction. If done efficiently, you can switch between rides very efficiently and use your extra free time for eating, shopping – and more rides.
In my experience, the rides where I saved the most time were Space Mountain, Matterhorn Bobsleds, and Guardians of the Galaxy. A 60 minute wait for Space Mountain turned into 10 minutes. That night we had six multi-experience passes from an earlier broken down race, so my brothers and I rode the Matterhorn Bobsleds twice. We waited five minutes each time, compared to a 55-minute wait on standby. But the biggest time saver was at Guardians of the Galaxy where we waited 15 minutes compared to a 75 minute wait on standby. With the time my family saved, we ate at fancy restaurants like Blue Bayou, Wine Country Trattoria, and Lamplight Lounge for dinner.
Genie+'s downfall is the $20 cost. A family of five would need to spend $100 to save time in the park, which is on top of the $600 it costs to buy five tickets to enter the park. The bulk of Disney theme park fans are angry at the extra cost of the resort's three main rides. The cost of Radiator Springs Racers and WEB Slingers ranges from $7 to $20 and Rise of the Resistance is $20.
The Genie+ service can also be glitched on the Disneyland app; sometimes it bugs. Even if you buy a multi-experience pass, you will have to wait 20 minutes for the app to refresh each time you get a pass in order to use those tickets.
A must on your next visit to Disneyland is to try Genie+ for a day to see how much time it saves you. To get the most out of Genie+, get a Park Hopper ticket so you can make reservations for rides at Disneyland and California Adventure. To save time and money, do what savvy visitors do and "drop" the main attractions when the park opens. Rope jumping involves getting to the park entrance an hour early, in order to beat the large crowds. Waiting times are then the shortest for these attractions, and it saves you from paying extra for a fastpass queue for the main attraction.
Every day my family walked into the park, we were the first in line for the jump rope. We dropped Rise of the Resistance, WEB Slingers, and Radiator Springs Racers and 15 minutes was the longest we've expected. We saved over three hours of parking time using the jump rope and gained half a day using Genie+.