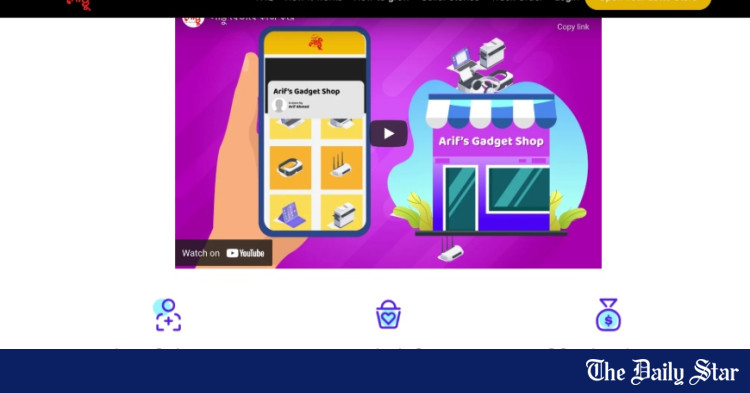 Lattu-Dotline's unique platform with a twist
Dotlines Bangladesh has launched a unique online platform "Lattu" which provides an opportunity to open your own online store and market your own products.
The new business here offers the opportunity to start an online store without any capital. In addition to this, once the goods are ordered, Lattu provides contractors with all logistic support and services, including collection and delivery of goods.
Once all the formalities associated with the accounts are carried out by an accurate and automatic dashboard, the income and commissions are transferred to the relevant accounts of the entrepreneurs. This whole systemic process is taken care of by Escrow, which means that "Lattu" acts as a neutral third party in the transaction.
There are more than 10,000 entrepreneurship platforms in "Lattu" through which anyone can start or grow an online business anytime.
Chairman of Dotlines Group, Mahabubul Matin, believes that the "Lattu" platform will surely play a key role in the economic growth of Bangladesh. According to him, "Lattu is an innovative platform whose goal is to eradicate unemployment in this country of a huge population of 18 million. People can open an online store anytime in their own name from their respective homes without any capital now. Mahbubul Matin expressed his sincere hope when he said, "Lattu will go a long way towards making women in our country economically independent. . "