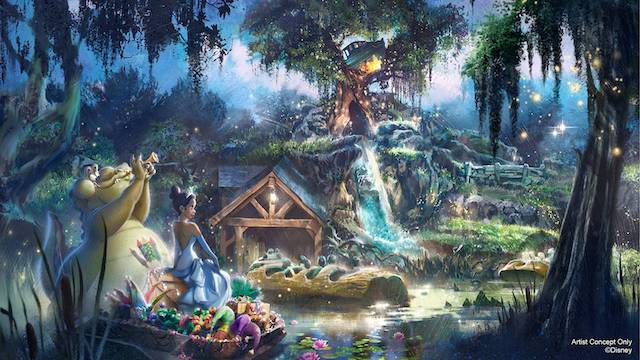 NEW: Details for Princess and the Frog Re-theme from Splash Mountain
Splash Mountain will soon be Princess and the Frog themed! We have new details for this attraction. What do you think of concept art?
Splash Mountain Retheme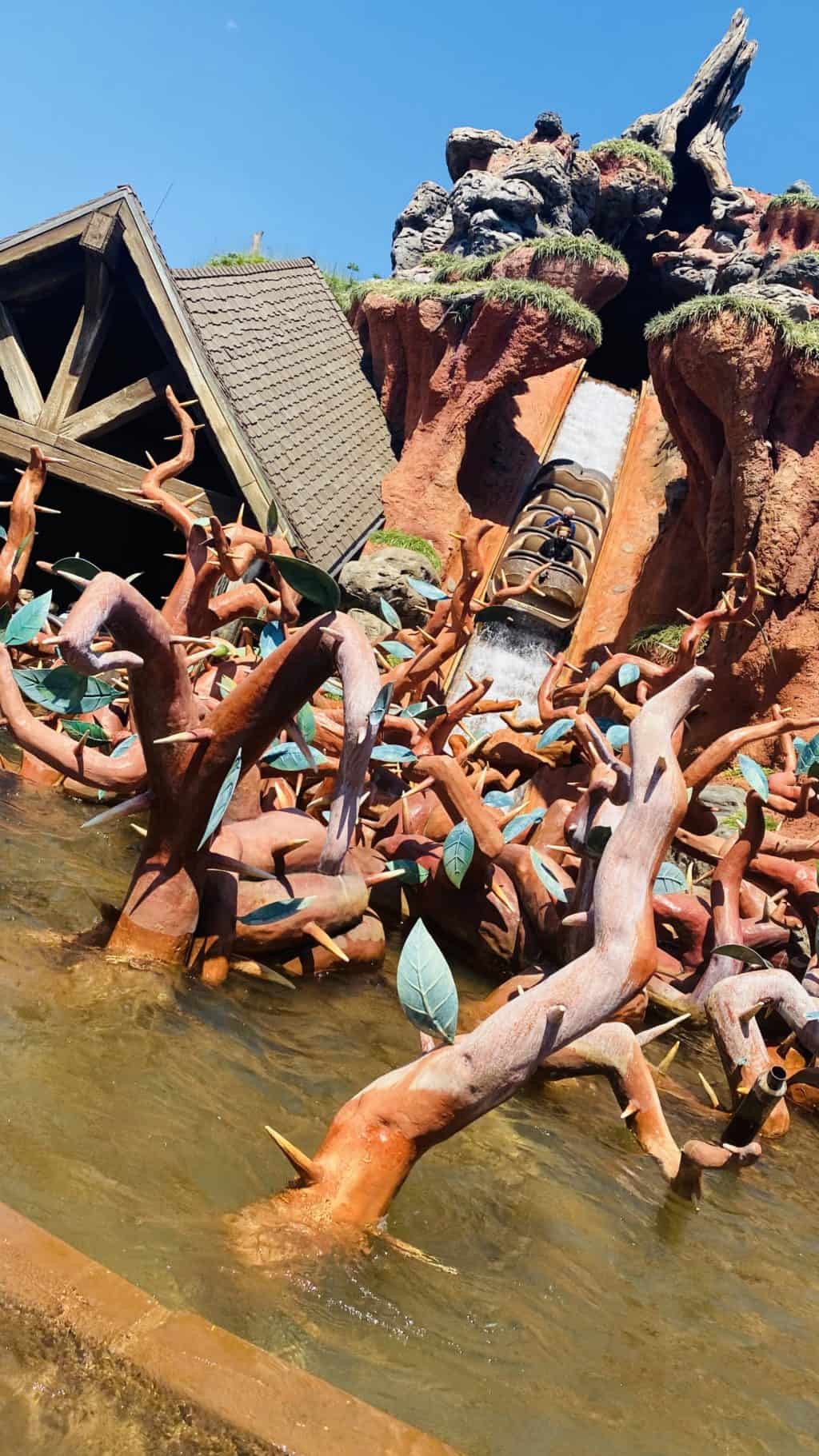 In June of last year, Disney announced that a major reimagining of Splash Mountain would be happening. This attraction, based on the controversial 1946 film "Song Of the South", was a fan favorite since its debut in 1989.
The attraction will start where the film ends; with the final kiss. we will join Princess Tiana and her trumpet playing the alligator friend Louis "on a musical adventure."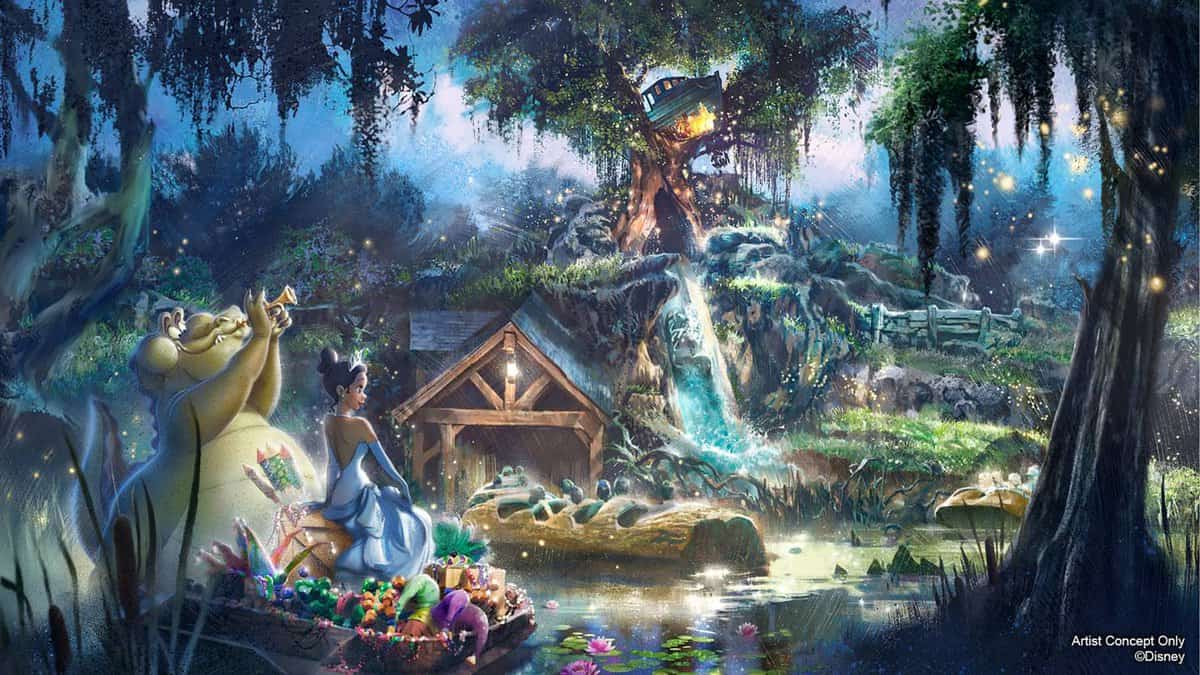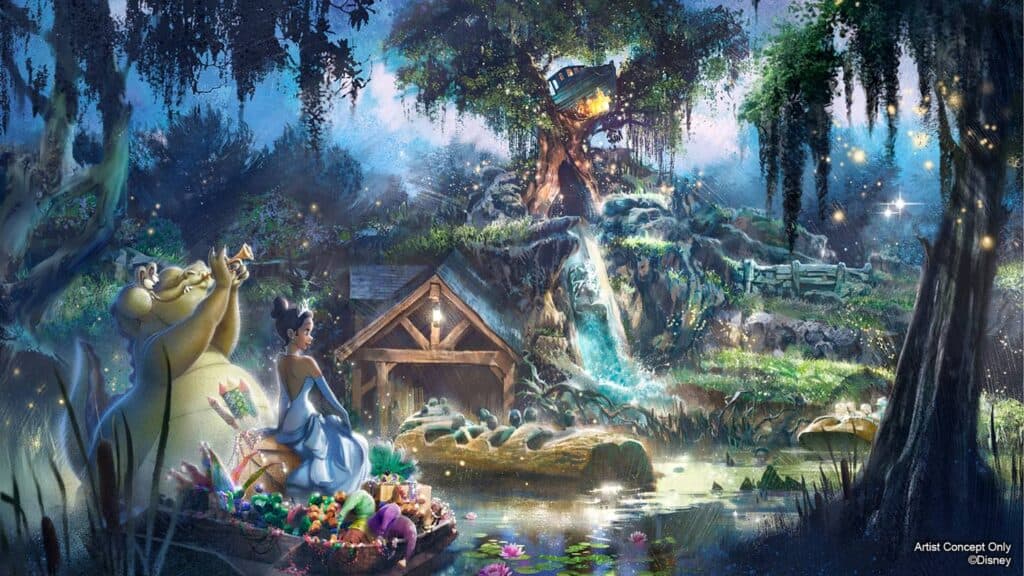 Things have been pretty quiet for over a year, but Disney recently pulled the song "Zip-a-Dee-Doo-Dah" from the Magic Kingdom welcome show.
Disney recently shared that this process will take some time, but they're making great strides in the music, characters, and stories. You can read this interview HERE.
New details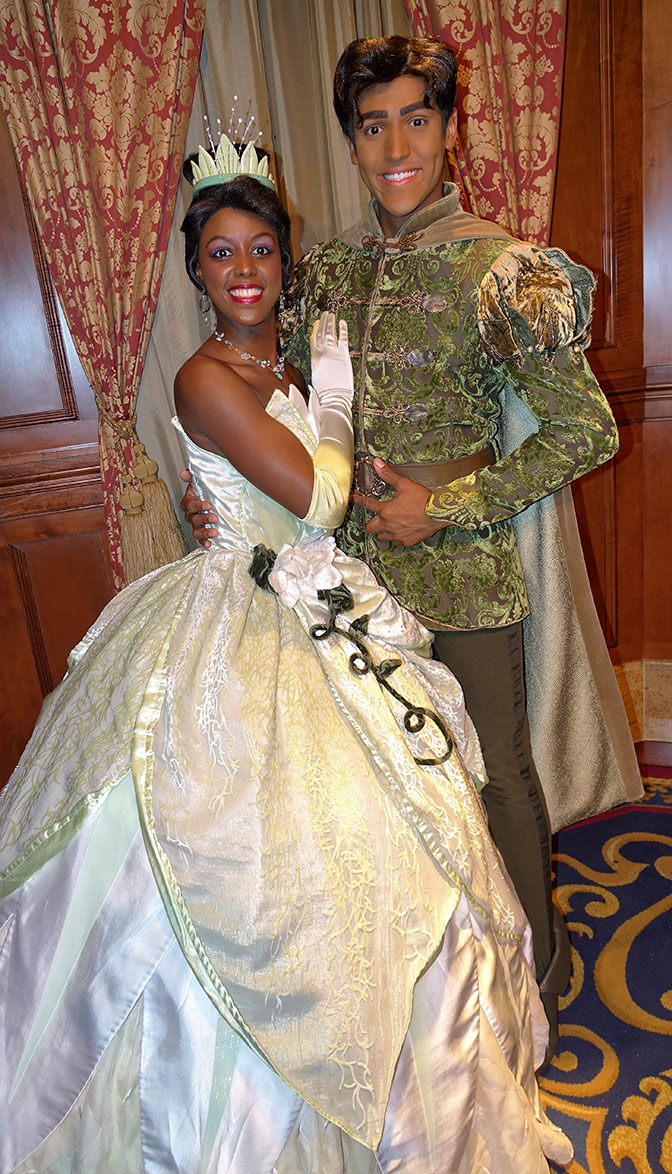 With the kick off of World Princesses Week, Disney shares even more details on what to expect!
According to Disney Parks Blog, "Tiana is an ambitious and resilient woman, who proves that success comes through connecting with her family and her community and has learned to never lose sight of what is really important – giving back to others through good food and inspiring them to reach their full potential.
New concept art: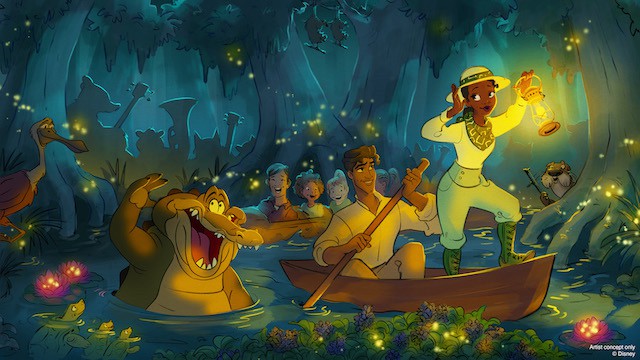 As seen in this latest render of the attraction, the story will unfold after the last kiss as Naveen and Louis join Tiana on her latest adventure, hosting a unique Mardi Gras celebration where everyone is welcome – during which original music inspired by songs from the film will make the guests enter history. Tiana is leading the way, and fans will be able to meet old friends and make new ones along the way!
In concept art you can see Tiana, Naveen and Louis in their boats traveling along the bayou. It looks like it'll be an easy transition to what's currently Splash Mountain with the various stages and drops.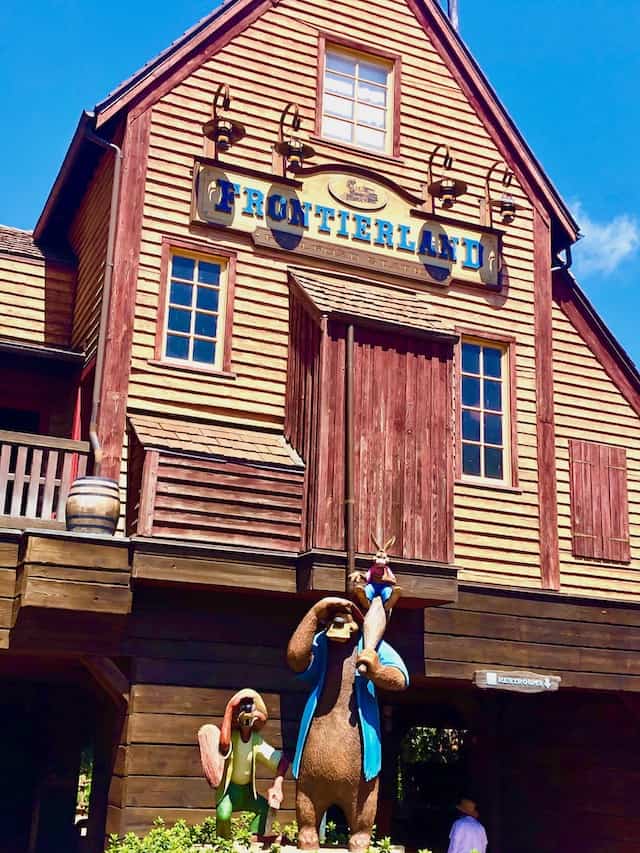 So far we not have a calendar for the closure of Splash Mountain.
Drawing inspiration
Disney traveled to New Orleans to speak with Leah Chase, founder of Dooky's Chase restaurant to discuss Tiana's impact over the past decade. In case you didn't know (I didn't!), Leah Chase is the inspiration for Tiana's character.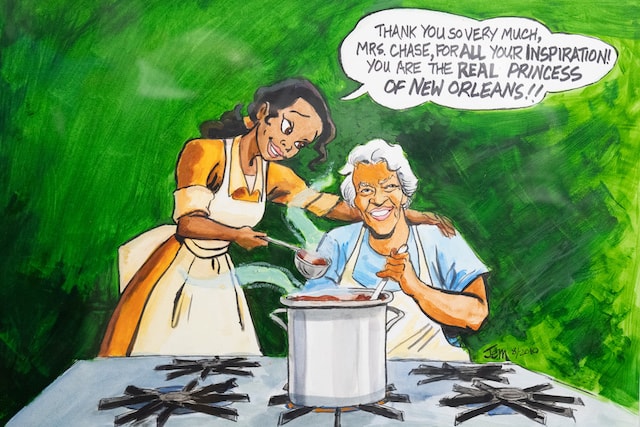 "Imaginaries often do extensive research to inspire their work. In this case, it involved digging deep into the new orleans culture tell a story as authentic to the region as to the stories of the characters. From food, music, art and architecture to the diversity of its people and their traditions, there are many sources of inspiration.
The team took virtual research trips through Zoom and this was the first of many in-person research trips to come and fully understand the story. »(Disney Parks Blog)
You can watch the video below:
Disney even makes a donation $ 50,000 at the New Orleans Center for Creative Arts (NOCCA), a regional center for pre-professional artistic training. It offers students intensive instruction in culinary arts, dance, media arts, classical instrumental music, jazz instrumental music, classical vocal music, theater, musical theater, theatrical design, visual arts and creative writing.
What do you think of the concept art and backstory so far? Let us know in the comments below or on Facebook.